Frame your windows with a modern pelmet design
Minimalist or modern and sleek, a pelmet can perfectly frame your window. Pelmets are used to add height and soften a room, they add a hint of luxury and give a very finished feel.
When designing a pelmet we always consider the height of a ceiling and surrounding features of a room to determine the size and depth. Fabric choice is endless as you may like to make a statement in a contrasting print or keep it sophisticated and plain to match the curtains.
Take a look at some of our recent pelmet projects and get in touch to discuss your design.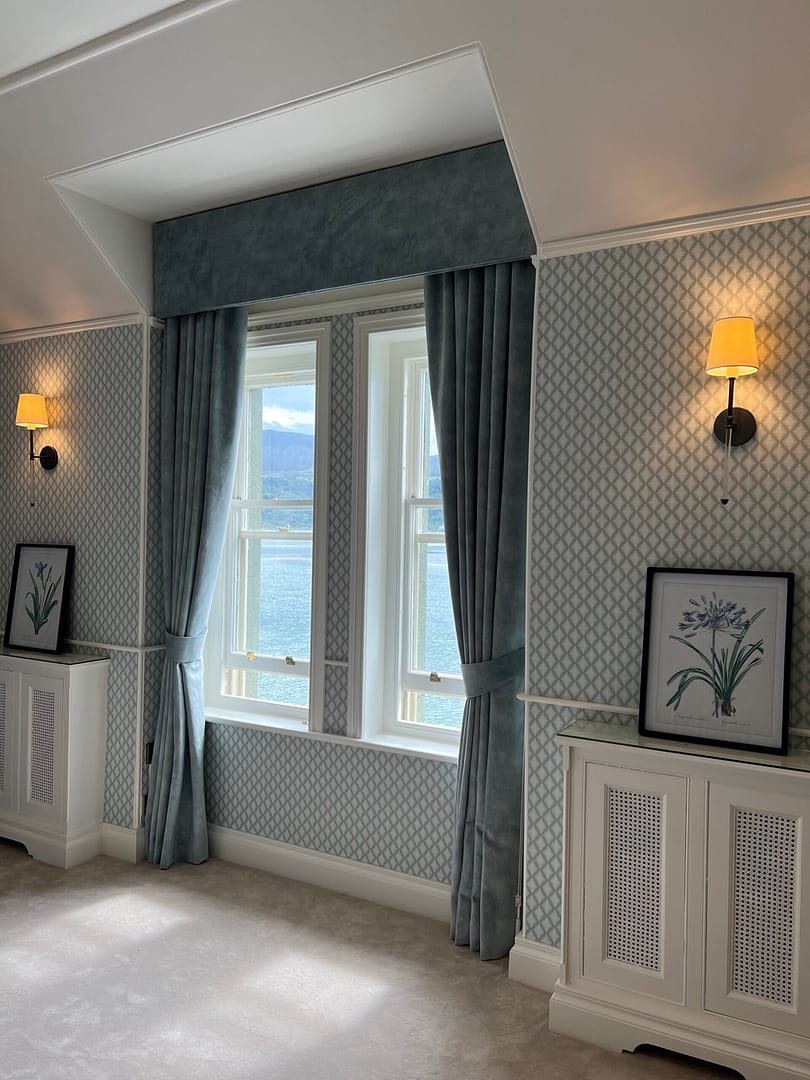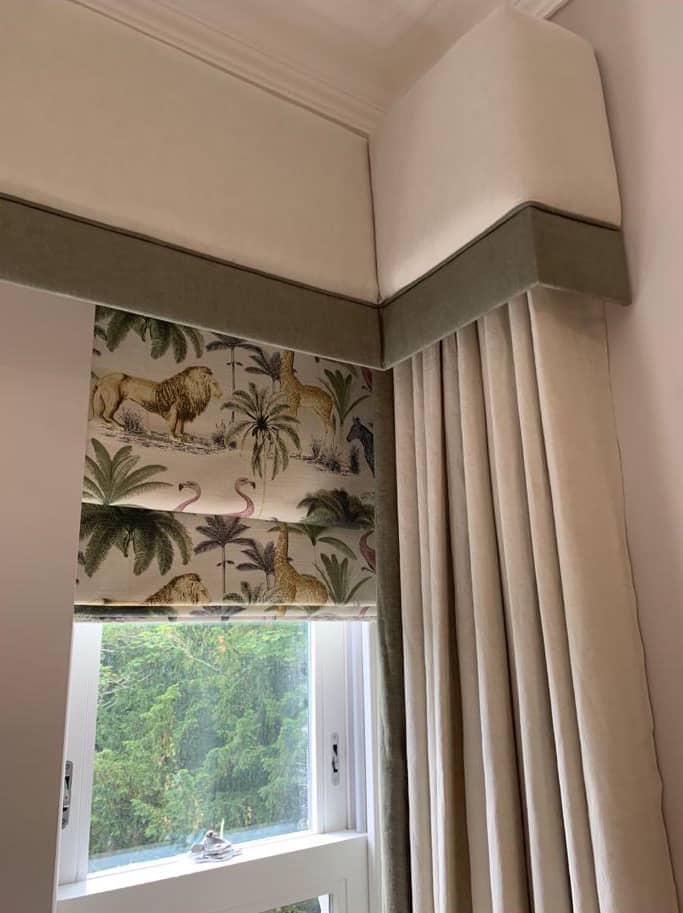 Pelmet designs
Jo and her team are here to help you choose the right style, shape and size for your headboard, with a free consultation, at your home to discuss sizes and your fabric choice.
Once you have chosen your fabric you now have the option to add trims, piping or studs to add definition and shape to your pelmet, although there is also the option to go plain and have a sleek frame to your window dressing.
You may have your own ideas that you would like us to bring to life, please get in touch to start the process.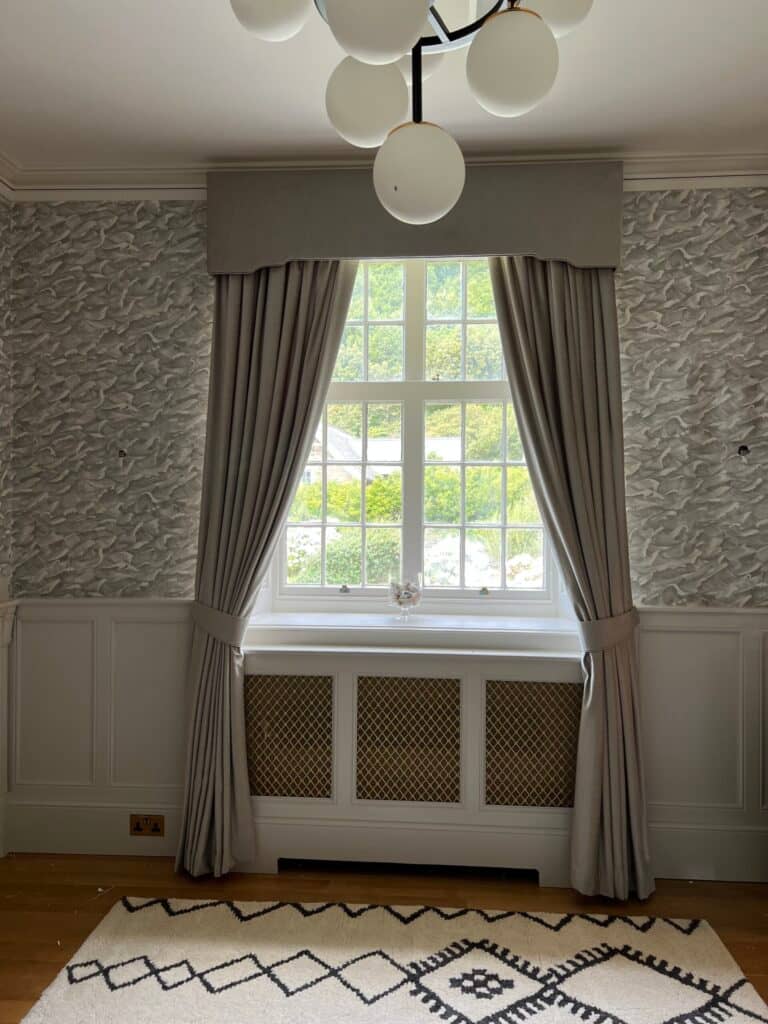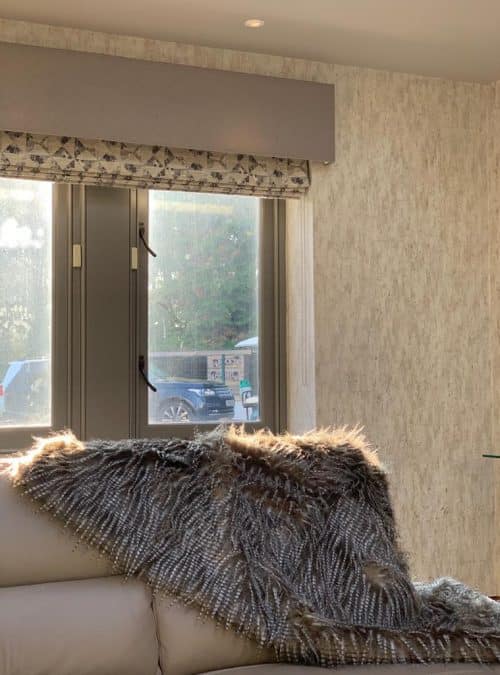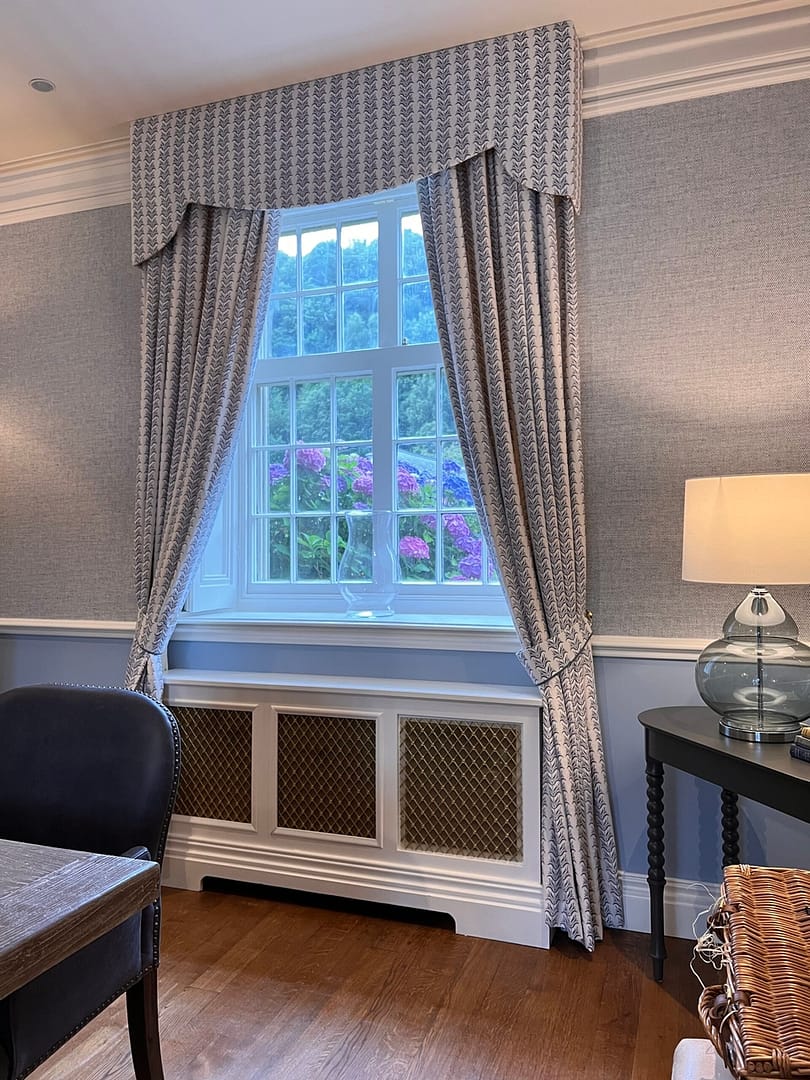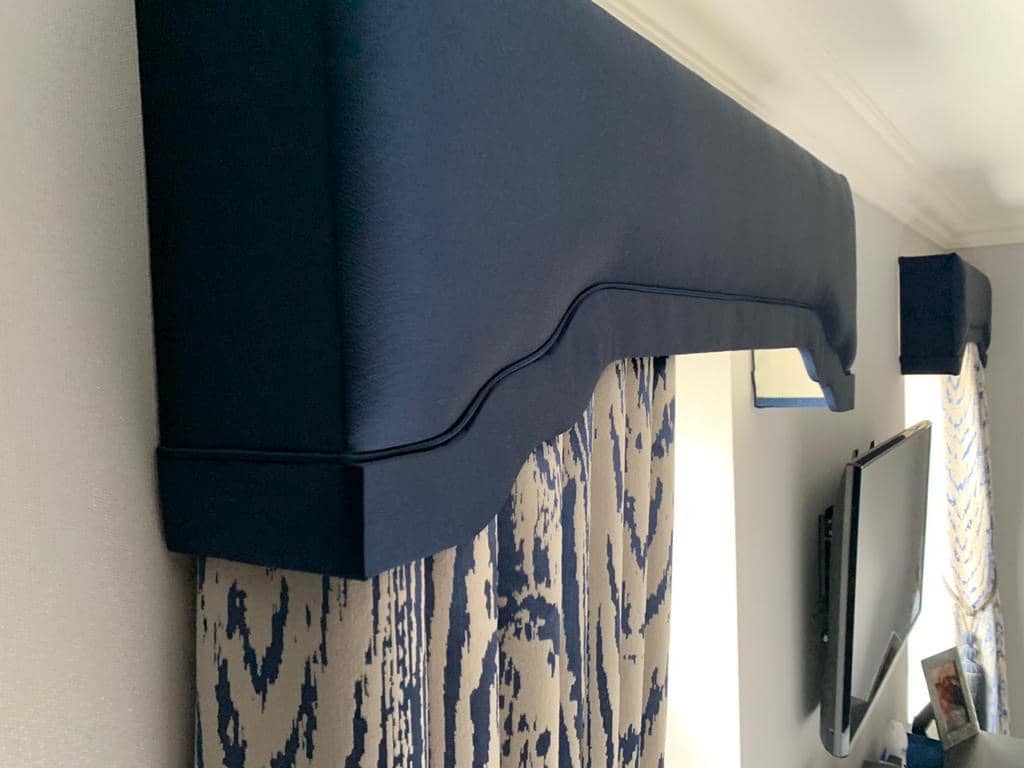 Please get in touch to discuss your pelmet ideas.