Nothing finishes off a bedroom like a beautiful bespoke headboard.
A signature statement in its own right, not only can we help you find the right design, size and colour scheme, we'll make it for you here on-site, under the watchful eyes of Jo Sullivan and her team of skilled seamstresses.
Look at some of the unique designs below and our 4 step guide to creating the perfect headboard – then come into our showroom for a free consultation to see how we can make your ideas a reality.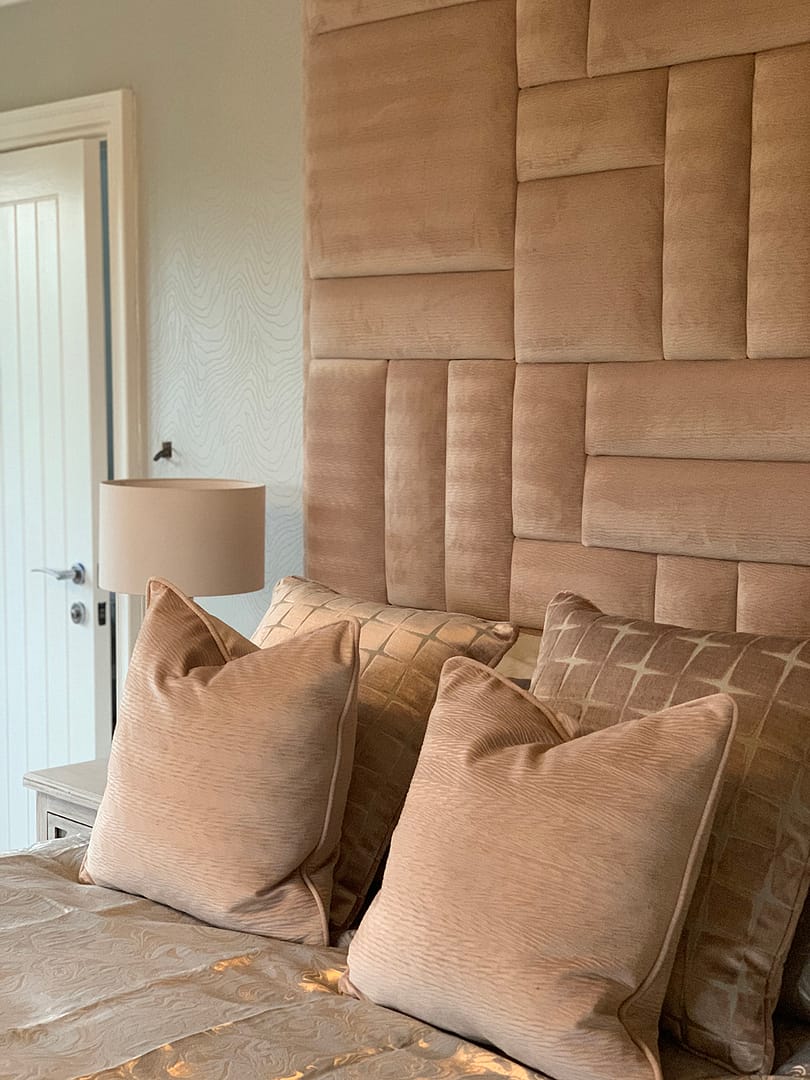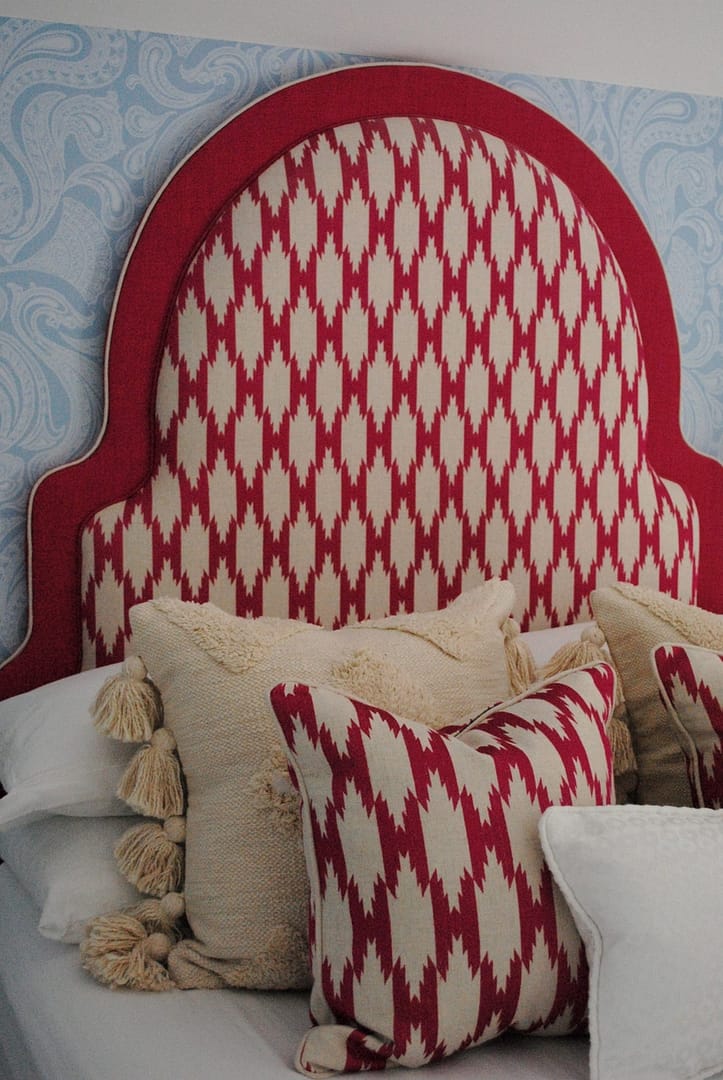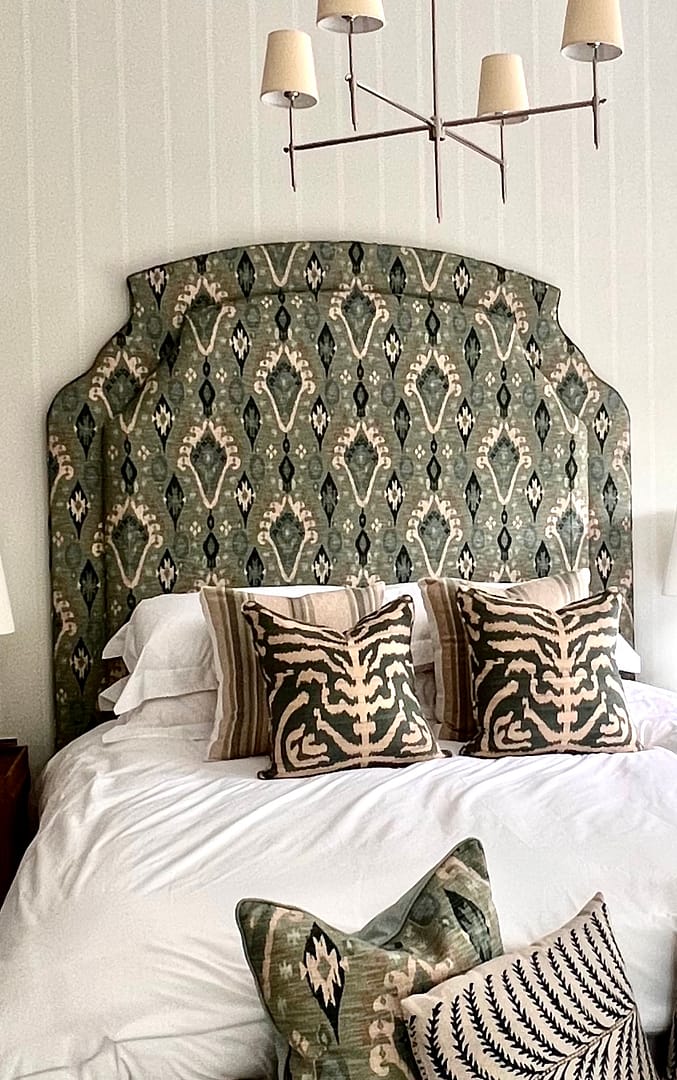 How it works
Step 1 – Choose your size

We can create your headboard to complete bespoke dimensions that fit your space perfectly. Along with the standard sizes of 3ft wide (single), 5ft wide (Kingsize) and 6ft wide (Superking).
Step 2 – Choose your shape
Choose from a range of different headboard styles, from feminine curves to sleek straight lines. One of our headboards can be the focal point of your room, bring your ideas to us and we will create your vision.
Step 3 – Choose your fabric
From linens and wools, luxury velvets to geometric prints and much more. Jo Sullivan Interiors have an extensive collection of fabrics to choose from.
Step 4 – Choose your detail
Whether you prefer a plain sophisticated headboard or fancy something a little different, there is plenty of different trims, studs and contrast piping to choose from.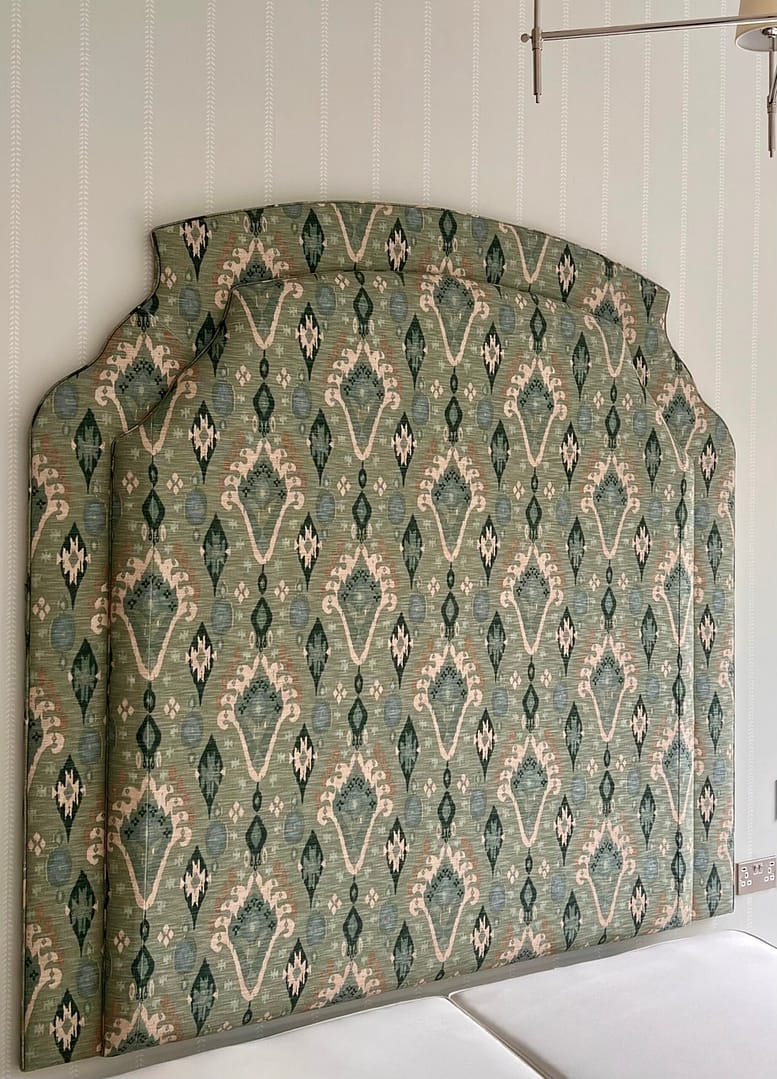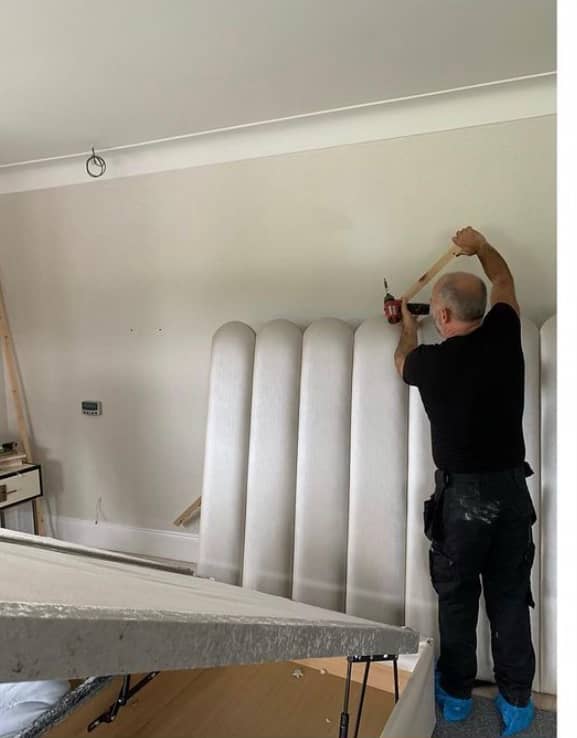 Then leave us to work our magic
Once you have chosen the size, shape, fabric and detail of your new headboard we will get to work on creating your design.
Fabric & trims are ordered, specification plans are drawn out, boards are cut to size and then your headboard starts to take shape and is completed within 6-8 weeks from ordering.
As we pride ourselves on delivering great customer service and having such a keen eye for detail our fully trained fitters will be available to deliver and secure your new headboard, bringing the finishing touches to your bedroom.
Have you got an idea for something a little different but don't know how to full fill your ideas? Then get in touch, we'd love to hear from you.
Ready to order your designer headboard?
Great, then you're taking the important step to adding a touch of luxury to the most important part of your home. Get in touch with your requirements.